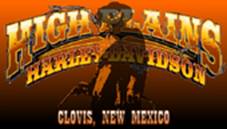 Museum of New Mexico Foundation
Attention veterans:
Have a story to tell?
The Counterculture Era holds a treasure trove of history. Your personal experiences are part of that legacy and can expand our understanding of the impact of those times.
We invite you to delve into your personal archive of memories, writings, images and recordings by joining us for a weekend workshop to craft your story relating to the 1960s and 1970s and the trying times of the era.

Over a two-day workshop, we'll help participants craft a story for a public presentation, potluck, and a live or produced community radio broadcast and an on-line presence.
The counterculture era ignited a unique brand of alternative life styles, social activism, artistic expression, resistance and the call to service during one of the most controversial wars in recent history. Our project will explore stories which may activate and inspire us today.

Veterans are encouraged to participate and provide input about their military service.

You can apply to participate in one of our regional Turn On, Tune In workshops and community events. Workshops will be limited to 10 participants (ages 19 and up) and will begin with a Friday evening presentation and include a two day workshop on Saturday & Sunday.
Workshop Dates Community Event Dates
Las Vegas September 22 - 24 October 5
Silver City September 29 - October 1 October 14
Taos October 27 - 29 November 9
Dixon December 1 - 3 December 9
Placitas January 12 - 14 January 25
To apply or learn more email: turnontuneinnmhm@gmail.com or call (505) 699-9740

Turn On, Tune In is a public program in concert with Voices of Counterculture in the Southwest (open through February 11, 2018) led by co-facilitators Judy Goldberg, an independent radio producer/educator--and Meredith Davidson, Curator of 19th and 20th Century Southwest Collection/New Mexico History Museum at the Palace of the Governors.

This program is sponsored in part by the Museum of New Mexico Foundation.